Target Wedding
Be Yourself, Together
Print is not dead. Especially for the soon to be married,
who buy stacks of Wedding magazines for inspiration.

Target asked us to come up with a campaign that celebrates the uniqueness within couples and drives registry. Our answer was to show that combining two individuals' personalities and quirks into one household is exciting,
fun, and always colorful.
Our campaign featured real couples and was recognized
for being inclusive of all couples, gay and straight,
before the SCOTUS decision to legalize gay marriage.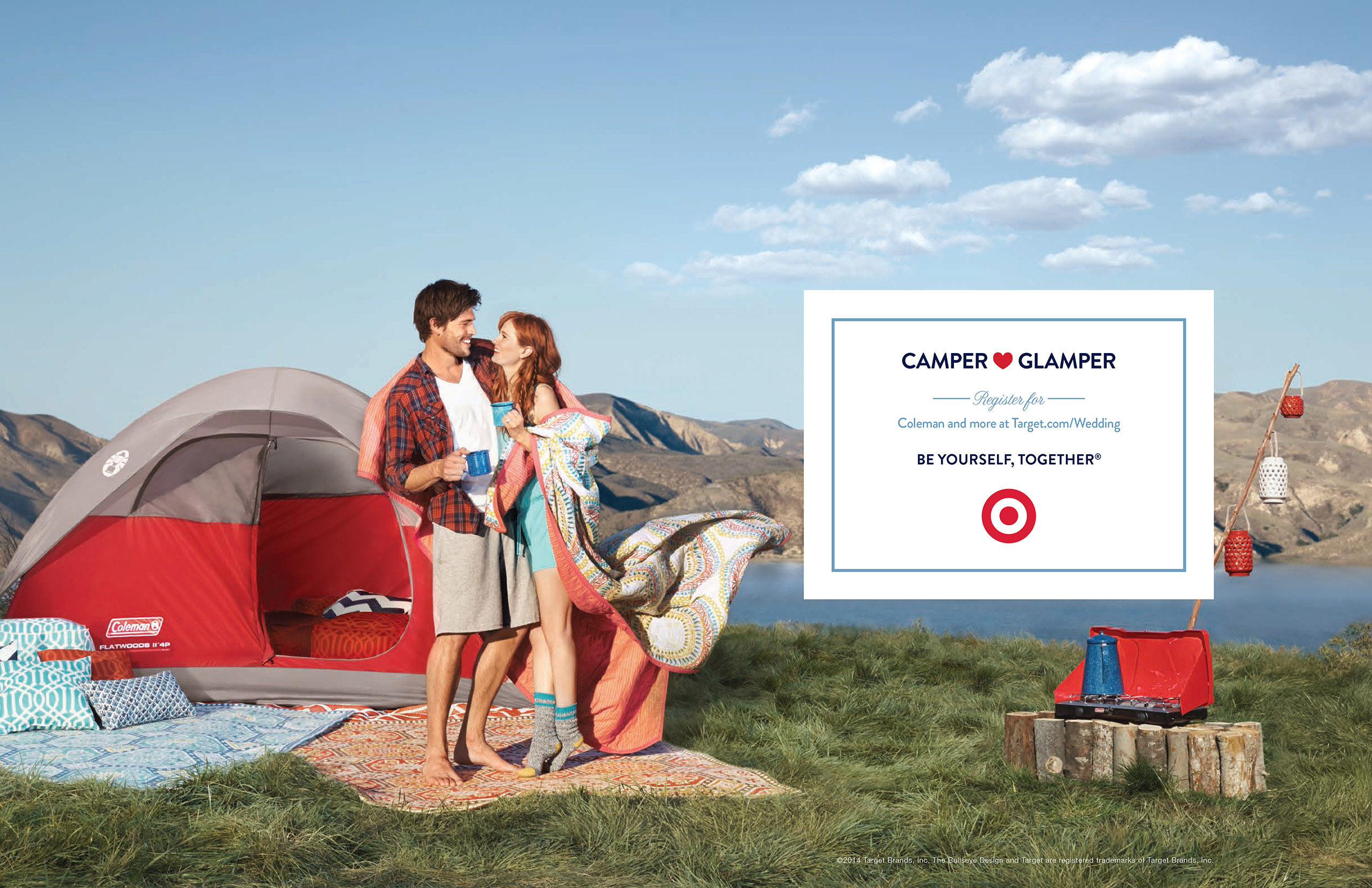 This site was hand coded by me, thanks to codecademy and the awesome community at stackoverflow.