Simple Feast
Gorge on Goodness
Simple Feast, a plant-based meal delivery service based
in Copenhagen, was looking to break into the US market, starting with Los Angeles.  
I led a team in developing the concept, voice, photography, and visual language as we refreshed the brand to stand out in the crowded LA food market.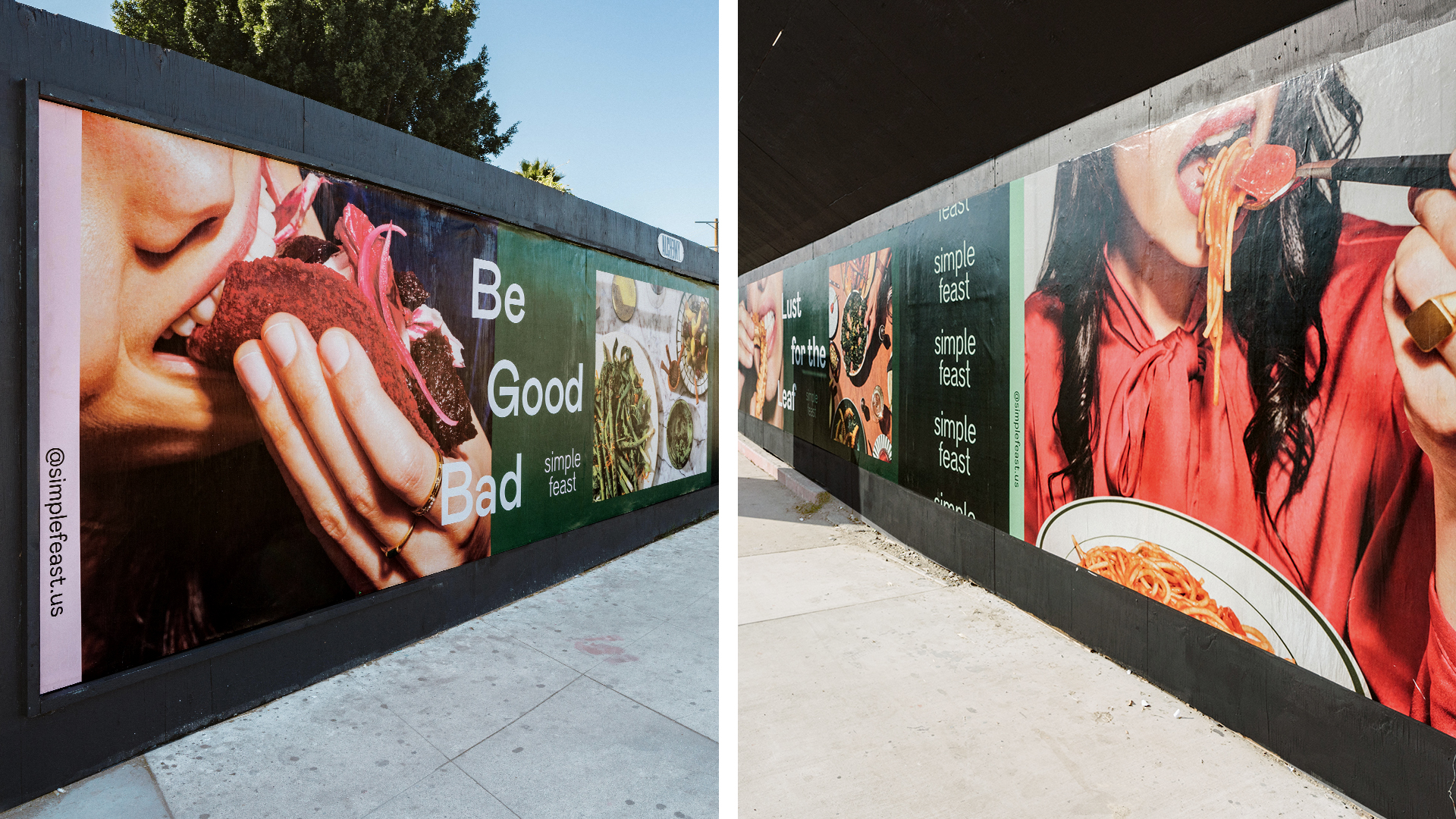 This site was hand coded by me, thanks to codecademy and the awesome community at stackoverflow.